I'll write more about exciting publishing news in the near future, but let me start with the first news… the release of a newly revised and brand new edition of my swashbuckling fantasy series The Thieves Guild. I wrote this as a personal project and a labor of love, inspired by my favorite storytellers. Basically I wanted to write a serial type series that had chapter level cliffhangers like Charles Dickens, a totally swashbuckling almost non-stop tension novel like Robert E. Howard, and engaging characters like Edgar Rice Burroughs.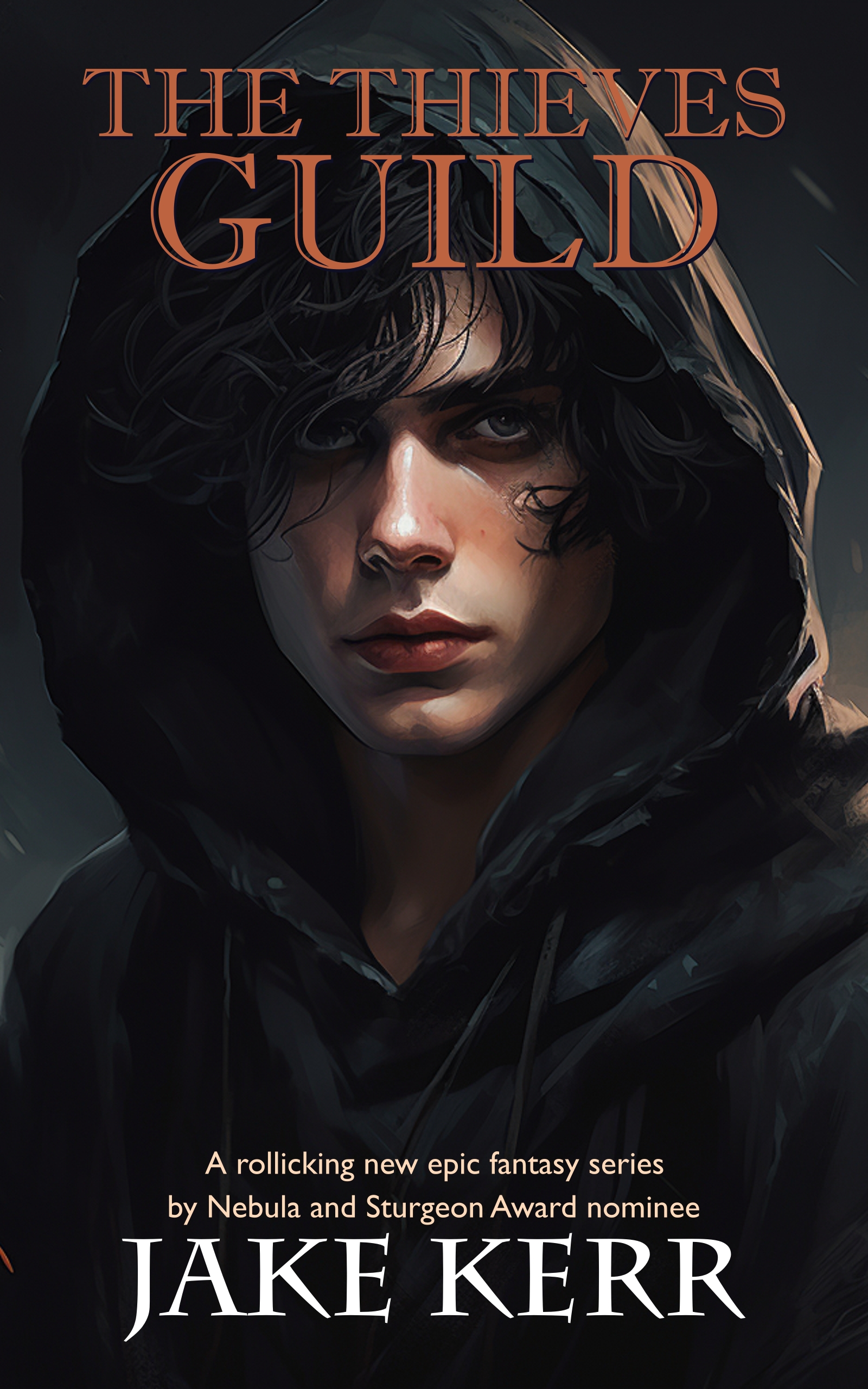 To the left is the beautiful cover, courtesy my creative brothers and sisters at In Shambles Productions' design department. It truly captures the heart of the book—a young man thrust into the black-cloaked Thieves Guild, not sure what he got himself into and where he's going to go.
This is book one, and book two—The Burning City—will be released on December 1. Book three will be released in mid-2024. This will be an ongoing series, and I feel like it may never end, even as the characters change, and the world expands. That said—each novel is a stand-alone story, so readers won't be left wondering what happened with the current tale.
The Thieves Guild will be available for pre-order on August 18, with a September 1 release date. It will be available in paperback and ebook from Broadsword Books on that date, with an audiobook release later in September.